NEWS FROM US - Shipments received in the last 2 weeks!
We received a 3 important shipments in the last 2 weeks! / Nous avons reçu 3 importantes livraisons de produits dans les 2 dernières semaines!
NEWGY
We just received a Newgy shipment!
Lots of robots and accessories available!
Make sure you order quickly before they are all gone!
http://pingpongdepot.com/robot/
-------
Nous avons reçu notre plus récente commande de Newgy!
Plusieurs robots et accessoires sont maintenant disponibles!
Commandez rapidement avant que toutes ces merveilles s'envolent!
http://pingpongdepot.com/robot/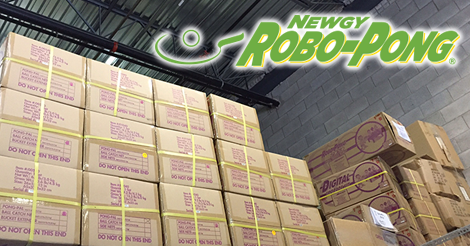 ONIX
We have received a very big Onix order!
Onix is a leader in the Pickelball equipment.
Visit www.pingpongdepot.com or contact us by phone at 1-855-681-0472 or by email at info@pingpongdepot.com to place your order! We will be more than happy to help you.
Pickleball ! What is this sport?
It is one of the fastest growing sports!
To learn more about the sport and the rules, you can have a look at the video below.
http://www.usapa.org/what-is-pickleball/
--------
Nous avons reçu une très grosse commande Onix!
Meneur dans l'équipement de Pickelball.
Visitez www.pingpongdepot.com ou encore contactez-nous par téléphone au 1-855-681-0472 ou par courriel au info@pingpongdepot.com pour placer votre commande! Nous serons heureux de répondre à vos besoins.

Pickleball! Est-ce que vous connaissez ce sport?
Il s'agit d'un sport qui prend énormément d'expansion depuis les dernières années.
Pour en savoir plus sur les règlements, vous pouvez visionner le vidéo ci-dessous.
http://www.pickleballquebec.com/videos_informations.php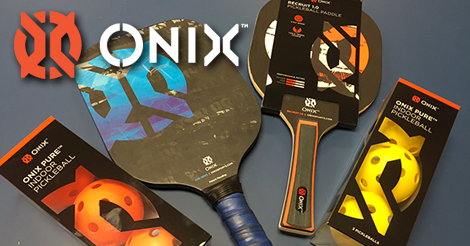 Donic / Donic-Schildkröt
We received a HUGE order of recreational equipment!
Over 50 different products for a total of almost 15 000 items ! Many new products will appear on our website in the next few weeks!
Go take a look ; ) http://pingpongdepot.com/
Help us make some room in the warehouse! The boxes take up a lot of much space!
--------
Nous avons reçu une ÉNORME commande d'équipement récréatif!
Plus de 50 produits différents pour un total de près de 15 000 items! De nombreuses nouveautés feront leur apparition sur notre site dans les prochaines semaines! Assurez-vous d'y jeter un coup d'oeil ;) http://pingpongdepot.com/
Aidez-nous à faire de l'espace dans l'entrepôt! Les boites prennent beaucoup de place!