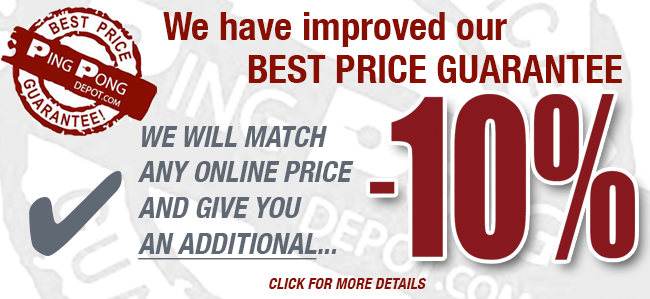 We have the LOWEST PRICES in the U.S. and Canada, guaranteed!

If, prior to your purchase, you find a lower regular price from another online retailer based in the U.S. or Canada, we will not only match their price but also take an ADDITIONAL 10% OFF the difference in the two prices!

Moreover, our Best Price Guarantee is valid even up to 30 days following your purchase from us!
Please note that shipping on tables is not covered by our best price guarantee. Most of the time tables will cost you less with us than anyone else, however depending on your location, there may be exceptions.
+ You get PPD Rewards CLUB Points - which gets you FREE STUFF!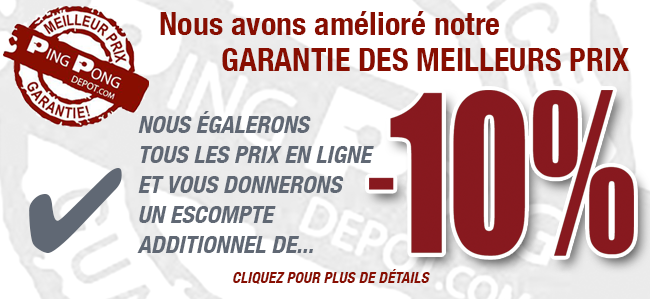 Nous avons les PLUS BAS PRIX aux États-Unis et au Canada, c'est garanti!

Si, avant de placer votre commande, vous trouvez un prix régulier plus bas chez un autre détaillant en ligne basé aux États-Unis ou au Canada, non seulement nous égalerions leur prix mais nous vous donnerions également un 10% additionnel de la différence des deux prix!
De plus, notre Garantie des Meilleurs Prix est valide jusqu'à 30 jours suivant votre achat chez nous!
Veuillez noter que les frais de port sur les tables ne sont pas couverts par notre garantie du meilleur prix. La plupart du temps, le transport des tables vous coûteront moins cher qu'avec quiconque, mais en fonction de votre emplacement, il peut y avoir des exceptions.
+ Vous obtenez des points de notre CLUB RÉCOMPENSES PPD - ce qui vous procure des ITEMS GRATUITS!
Si vous trouvez un prix régulier inférieur d'un autre détaillant en ligne basé aux États-Unis ou au Canada: Envoyez-nous une demande par formulaire.