It could be your best shot this week!
Receive CA$10 today + exclusive promo codes for becoming a PPD email subscriber. You'll get 10% to 20% off on various brands and products every week!
By providing us your email address, you're consenting to receive promotional emails from us. You can unsubscribe at any time. Read our privacy policy.
Are those coupon codes exclusive for real?
Yep, they are. We create these coupon codes with our subscribers in mind and include them in our emails. You will not be able to find these codes anywhere else. We swear!
How often will you send me emails?
We usually send emails to our subscribers once a week, and remember that you can unsubscribe at any time!
We won't share your personal information with any other company! We use your email address to communicate with you, period.
Want to know what we will send you?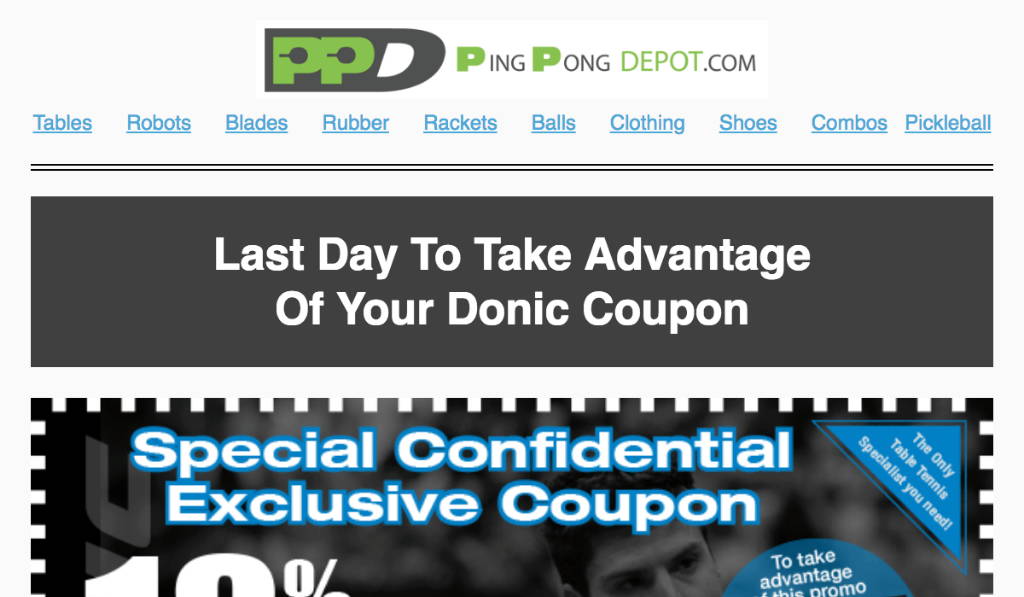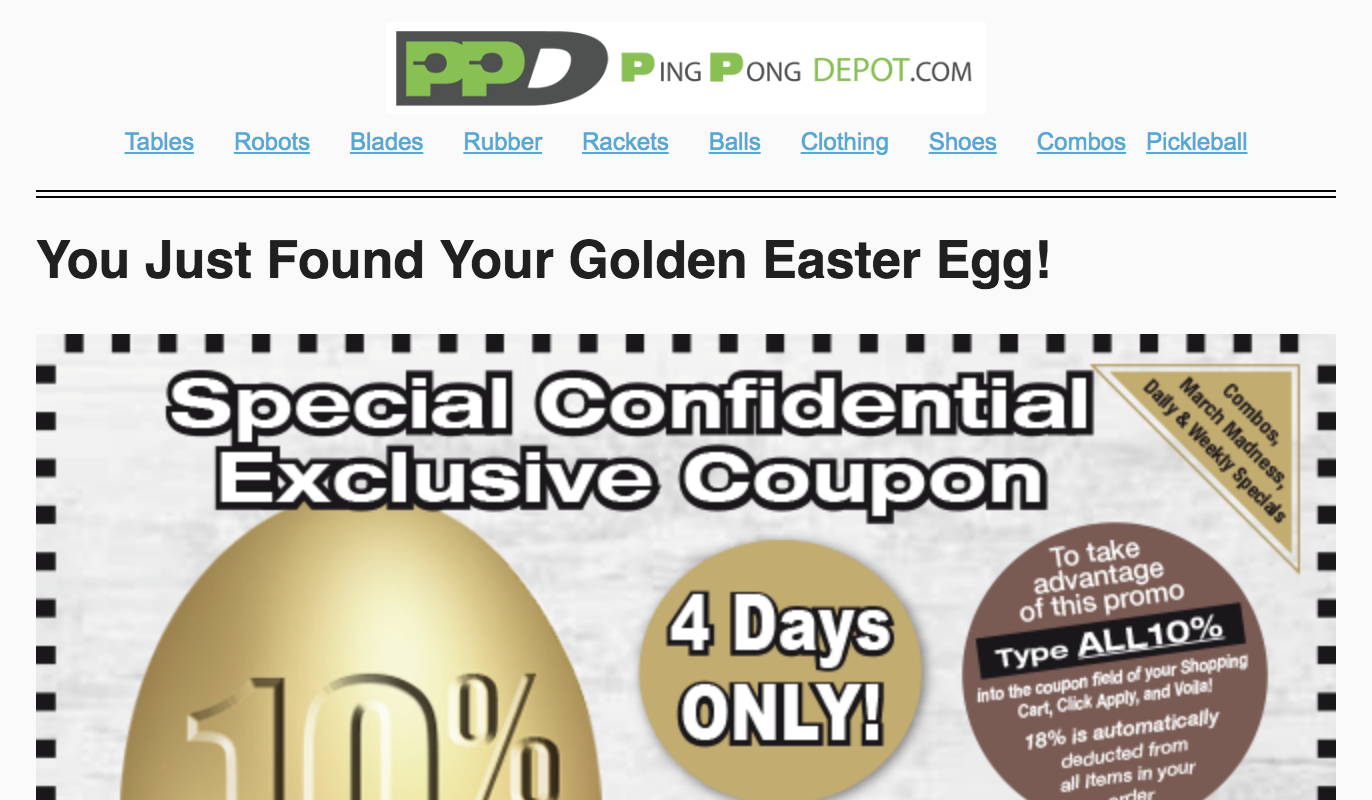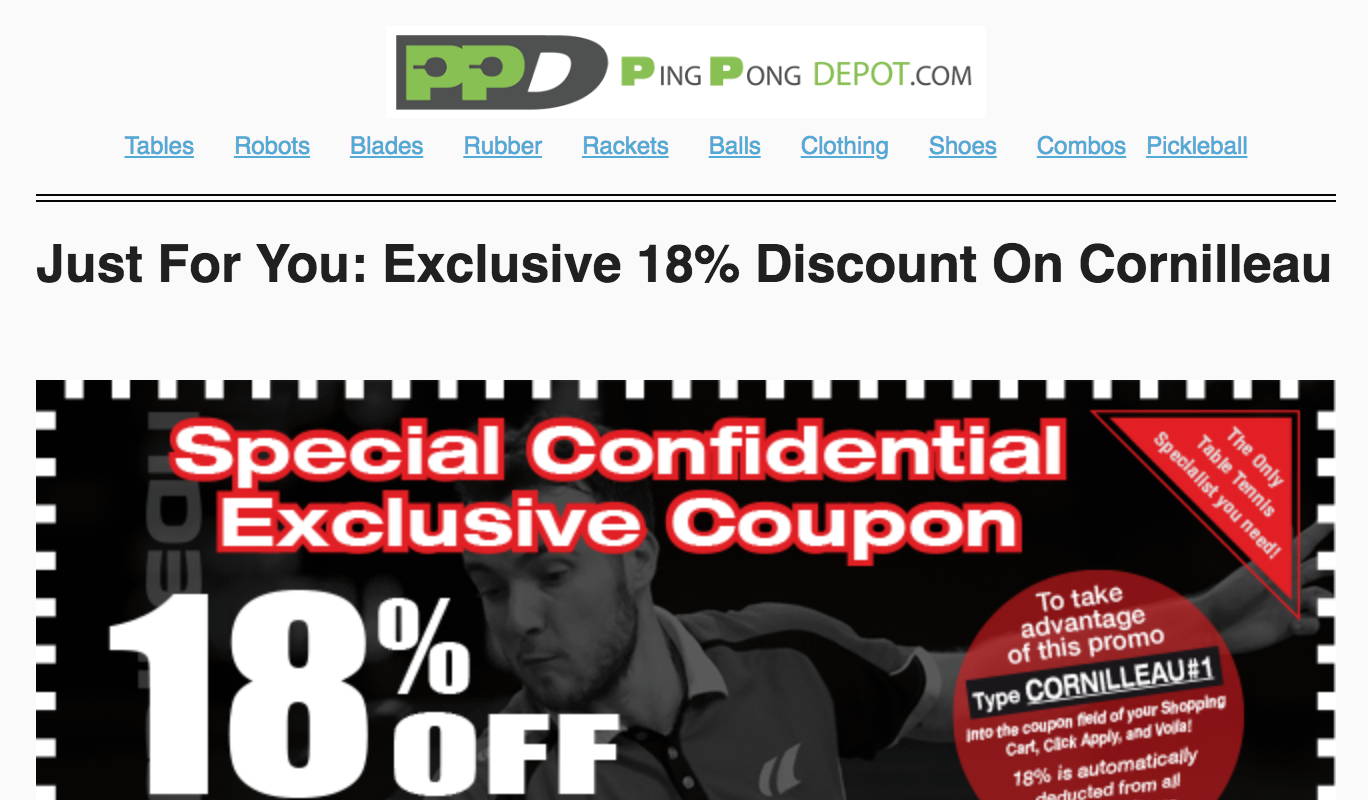 Remember that you can unsubscribe anytime.
By providing us your email address, you're consenting to receive promotional emails from us. You can unsubscribe at any time. Read our privacy policy.
Ça pourrait être votre meilleur coup de la semaine!
Recevez CA$10 aujourd'hui + des codes promo exclusifs en vous abonnant à nos emails PPD. Vous profiterez de 10% à 20% de rabais sur différentes marques et produits chaque semaine!
En fournissant votre adresse courriel, vous consentez à recevoir des courriels promotionels de notre part. Vous pouvez vous désabonner en tout temps. Consultez notre privacy policy.
Est-ce que ces codes promos sont réellement exclusifs?
Oui, ils le sont. Nous créons ces codes spécialement pour plaire à nos abonnés, puis nous les intégrons à nos courriels. Vous ne trouverez ces codes nulle part ailleurs. Promis!
À quelle fréquence m'enverrez-vous des courriels?
Nous envoyons habituellement des courriels à nos abonnés une fois par semaine. De plus, souvenez-vous qu'il est possible de vous désabonner en tout temps!
Comment utiliserez-vous mes informations personnelles?
Nous ne partagerons vos informations personnelles avec aucune autre compagnie! Nous utilisons votre adresse courriel pour communiquer avec vous, tout simplement.
Vous cherchez un aperçu de ce que nous vous enverrons ?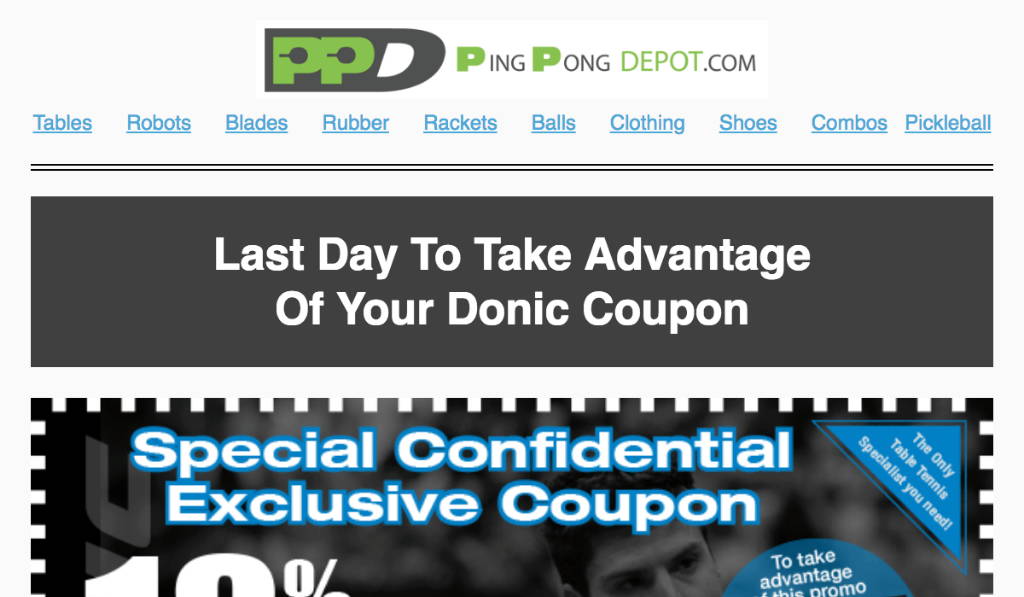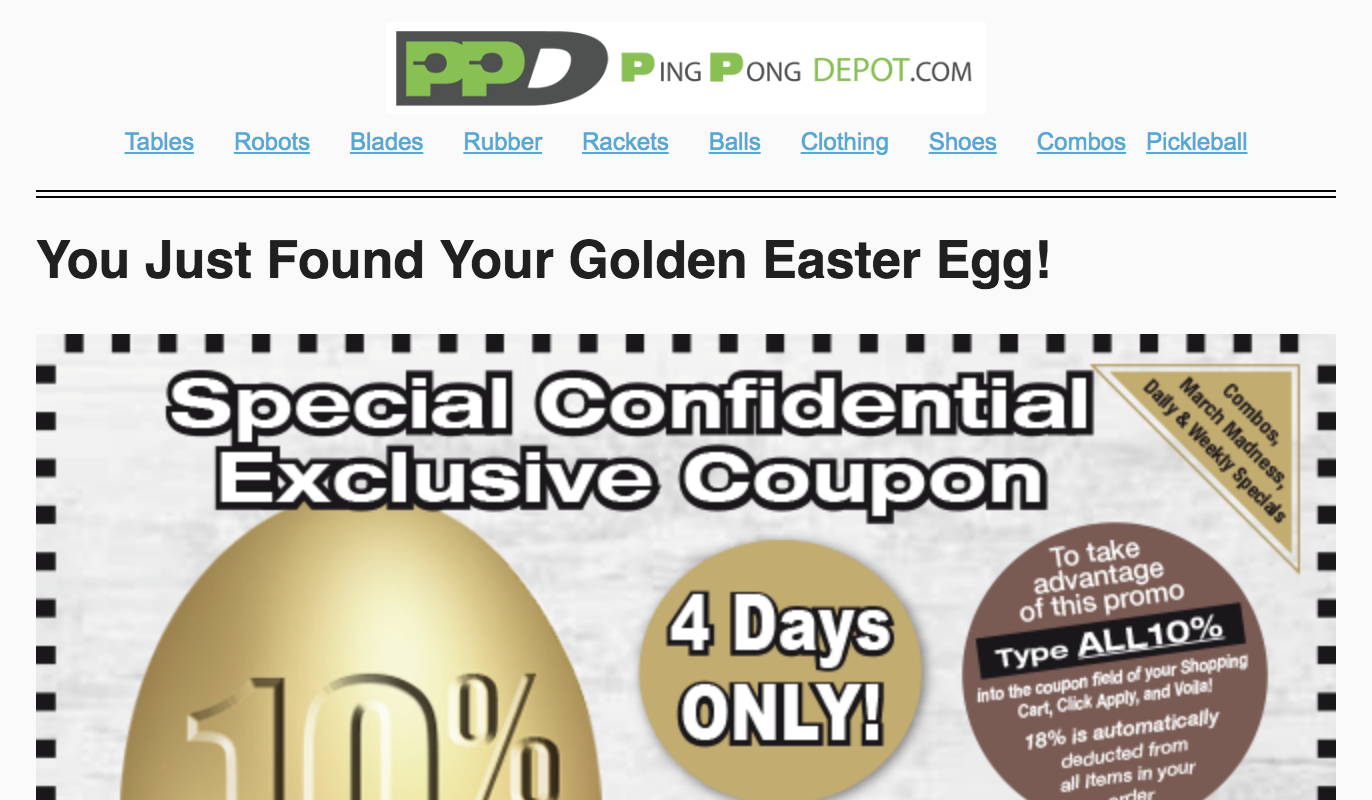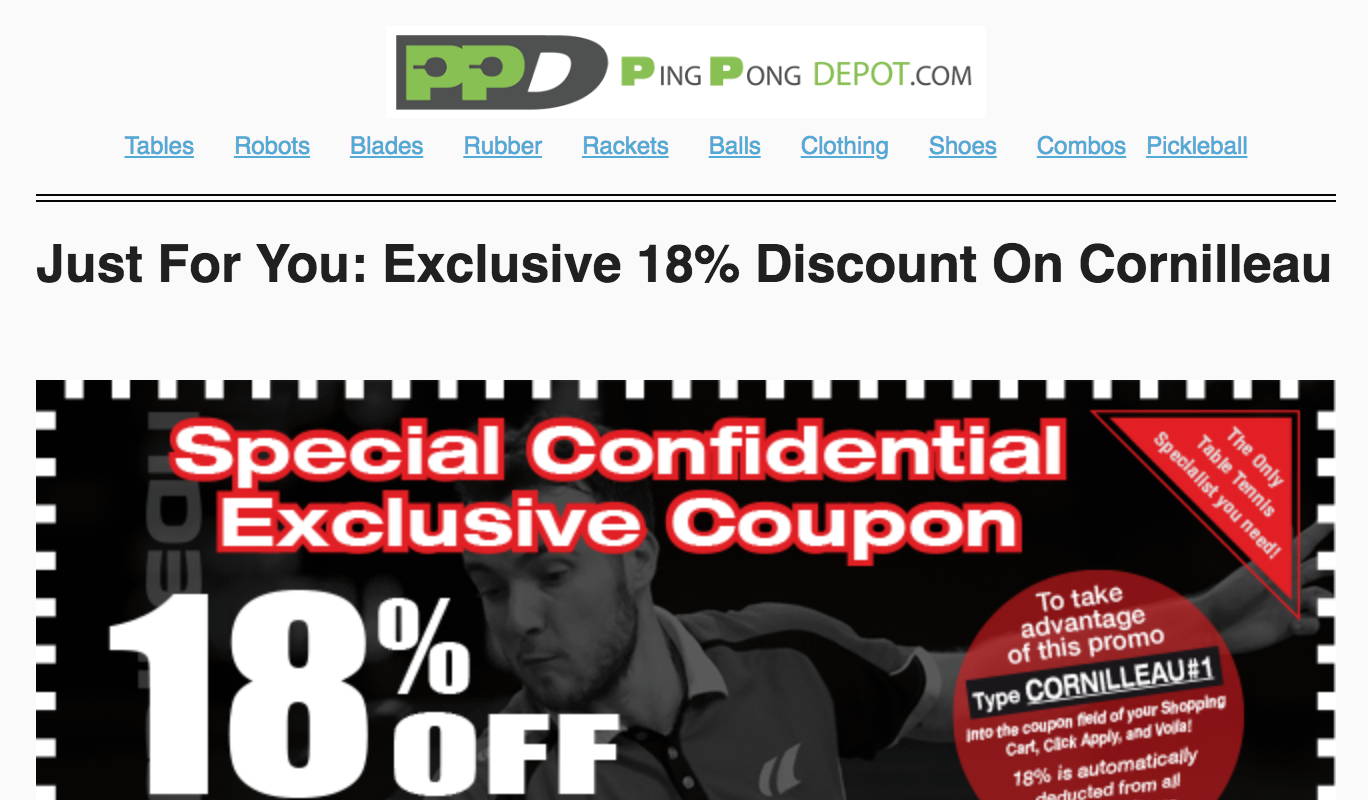 Souvenez-vous: vous pouvez vous désabonner en tout temps.
En fournissant votre adresse courriel, vous consentez à recevoir des courriels promotionels de notre part. Vous pouvez vous désabonner en tout temps. Consultez notre privacy policy.