FREE Gift For You!


Everyone needs a break during tax season! Ping Pong Depot has a FREE gift for you that will help you save some of your hard-earned cash. From now until April 30, the more you buy, the bigger your gift! Starting with a total purchase value of only $99, PPD is giving you a FREE gift or special certificate of $10 to $600. If you are one of the fortunate few who receive a tax refund, this is a great way to stretch the value of that refund further. Get shopping and claim your gift today!
To receive your FREE certificate, just place your order online, then indicate your choice of certificate in the Comments section of your shopping basket. Or if you call to place an order, just tell us which certificate you prefer. You can then use that certificate on your next purchase.
Win - Win Challenge


Every year the sport of table tennis crowns its World Champions. This year the World Championships will be in Halmstad, Sweden and will determine the new Men's and Women's Team World Champions. Will any country be able to knock off China, who is defending both titles?

Surprisingly, China isn't seeded #1 in the Men's Division, due to the recent change in how players are individually ranked. But despite this glitch, China is the overwhelming favorite based on the strength of their players and historical stranglehold at #1.

PPD is repeating its popular Win-Win-Win-Win-Win contest we ran in 2017 to pick the winners of the Singles and Doubles World Championships. But this time with a little twist to make things more fun—you get to guess the top 4 winners in the Men's and Women's Championship Divisions. And this year, we're adding another challenge—pick whether the US or Canada will finish higher in Men's Division 2!

We challenge you to match wits with the PPD Experts and also your friends. Make your selections and send your friends an email challenging them to see who's the true expert. How well do you know the current field of teams and players? Show who knows the most about table tennis! Challenge your friends to enter this contest to see who is the real Ping Pong Whiz and if you can beat the PPD Experts (hint: our experts didn't do so well last year!).

This is a fun challenge for you and your friends that will also help a deserving player. You can win a $100 Gift Certificate and then pay it forward by giving an additional $100 gift certificate to a deserving top table tennis champion (player of any age who is ranked in the Top 10 in an age category in their country). These gift certificates are as good as cash, so can be used on all brands, all products, and all items at regular price or on special—absolutely everything at PingPongDepot.com! This year we added a bonus. If the winner is a subscriber to our PPD mailing list, he gets an additional $100 gift certificate. So make sure you a subscriber before we choose the winner.

Our challenge is simple. Show your expertise by correctly predicting the top 4 winners of the Men's and Women's Championship Divisions. And then also pick whether the US or Canada will finish higher in Men's Division 2. The person who picks the most winners will win the two gift certificates (3 if you're an email subscriber). If more than one person ends up with the most correct predictions, we'll have a drawing to determine the winner.

Click on the banner above to go to our special contest page for full details and to start picking your winners. Challenge your friends to see who is the real Ping Pong Whiz. Or see if you can do better than our in-house experts (Mitch, Larry, Thierry, Yang, Marc, and several others). Their choices will be revealed in the coming days on the contest page. It's fun, it's easy. Entries close in just 16 days, on April 29, when the World Championships begin in Halmstad, Sweden. Good luck!


---
Spring Sensations


Spring has arrived and with it all the warmth, refreshing smells, new growth, and bright colors of this rejuvenating season. Celebrate the season with us by checking out the fresh bargains, new items, and colorful fashions of our special Spring Spectacular section. Save up to 57% on hundreds of popular products. Check out the fantastic savings on tables, robots, rackets, balls, rubber, blades, clothing and just about everything else from all your favourite brands.

Spring Cleaning


Out with the old and in with the new! We are marking all of our old models and discontinued items down with deep discounts and sweeping out our last ones at incredible savings to you. For many, quantities are extremely limited, and we won't re-stock, so take advantage of these great bargains before they are gone forever. Sorry, no rain checks or back orders are possible.

---
Join Our Mailing List To Receive Exclusive Confidential Discount Coupons!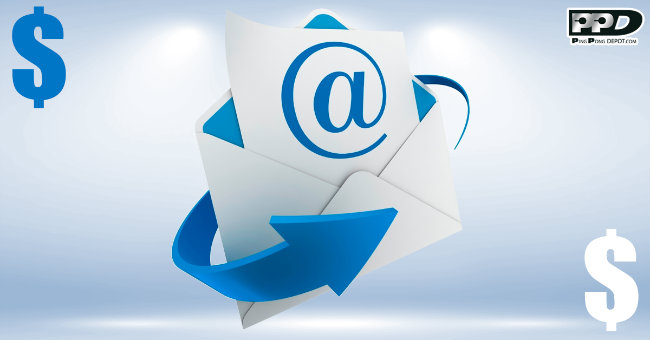 ---
Another new feature for you! Get notified as soon as the product you want is back-in-stock!

As you know we have a huge inventory of thousands of products. We receive shipments from our many suppliers on a weekly basis. So we practically always have everything in stock, all sizes, colors, handles, thicknesses, etc. However it does happen once in a while that we will be out of something you want. Now with our new "Notify Me" feature you don't need to keep checking back anymore! You can now enter your email address when the product you want is temporarily out of stock. We will send you an email as soon as new stock arrives.

To get notified when a product is back in stock, look for the input cell that appears under the Add to Cart button on the product page when a product is out-of-stock. Fill in your email address, press Notify Me, and that's it!

Please note that back-in-stock products are sold on a first come, first serve basis. To reserve an item and be sure you get it as soon as it is back-in-stock, please pre-order it by calling us at 1-855-681-PING (7464). The item will be shipped to you as soon as the product is back-in-stock and we will only charge your credit card when the product is on its way.

---
Cadeau GRATUIT pour vous!


Tout le monde a besoin d'une pause pendant la saison des impôts! Ping Depot Depot a un cadeau GRATUIT pour vous qui vous aidera à économiser une partie de votre argent durement gagné. D'ici au 30 avril, plus vous achetez, plus votre cadeau est gros!

À partir d'une valeur d'achat totale de seulement 99 $, PPD vous offre un cadeau GRATUIT ou un certificat spécial de 10 $ à 600 $. Si vous êtes l'un des rares chanceux qui reçoivent un remboursement d'impôt, il s'agit d'un excellent moyen de vérifier davantage la valeur de ce remboursement. Magasinez chez PPD et réclamer votre cadeau aujourd'hui!


Pour recevoir votre certificat GRATUIT, il suffit de passer votre commande en ligne, puis d'indiquer votre choix de certificat dans la section Commentaires de votre panier. Ou si vous appelez pour passer une commande, dites-nous simplement quel certificat vous préférez. Vous pouvez ensuite utiliser ce certificat lors de votre prochain achat.

---
Win - Win Challenge


Chaque année, le tennis de table couronne ses champions du monde. Cette année, les championnats du monde se tiendront à Halmstad, en Suède, et détermineront les nouveaux champions du monde par équipes masculins et féminins. Est-ce qu'un pays sera capable de renverser la Chine qui défend les deux titres?

Étonnamment, la Chine n'est pas classée n ° 1 dans la division masculine, en raison du changement récent dans la façon dont les joueurs sont classés individuellement. Mais malgré ce pépin, la Chine est le favori écrasant basé sur la force de leurs joueurs et la mainmise historique sur la place # 1.

PPD répète son populaire concours Win-Win-Win-Win-Win que nous avons organisé en 2017 pour sélectionner les gagnants des championnats du monde en simple et en double. Mais cette fois-ci avec un petit twist pour rendre les choses plus amusantes, vous devez deviner les 4 meilleurs gagnants des divisions masculine et féminine. Et cette année, nous ajoutons un autre défi - choisir si les États-Unis ou le Canada finiront plus haut dans la division masculine 2!

Nous vous mettons au défi de faire correspondre vos choix avec les experts PPD et aussi avec vos amis. Faites votre sélection et envoyez un courriel à vos amis pour leur demander qui est le véritable expert entre eux et vous. À quel point connaissez-vous le domaine actuel des équipes et des joueurs? Montrez qui en connait le plus sur le tennis de table! Défiez vos amis à participer à ce concours pour voir qui est le vrai Ping Pong Whiz et si vous pouvez battre les experts PPD (indice: nos experts n'ont pas si bien fait l'année dernière!).

C'est un défi amusant pour vous et vos amis qui aidera également un joueur méritant. Vous pouvez gagner un certificat-cadeau de 100 $ et vous pouvez aussi payer au suivant en offrant un certificat-cadeau de 100 $ à un champion méritant de tennis de table (joueur de n'importe quel âge classé parmi les 10 meilleurs dans une catégorie d'âge dans son pays). Ces chèques-cadeaux sont aussi bons que l'argent liquide, et peuvent donc être utilisés sur toutes les marques, tous les produits, et tous les articles à prix régulier ou en spécial - absolument tout à PingPongDepot.com! Cette année, nous avons ajouté un bonus. Si le gagnant est abonné à notre liste de diffusion PPD, il reçoit un chèque-cadeau supplémentaire de 100 $. Alors, assurez-vous que vous êtes abonné avant de choisir les gagnants.

Notre défi est simple. Montrez votre expertise en prédisant correctement les 4 meilleures équipes des divisions de championnat masculin et féminin. Et puis choisissez aussi qui des États-Unis ou du Canada finira le plus haut dans la division masculine 2. La personne qui choisit le plus de gagnants gagnera les deux certificats-cadeaux. Si plus d'une personne se retrouve avec les prédictions les plus correctes, nous aurons un tirage pour déterminer le gagnant.

Cliquez sur la bannière ci-dessus pour aller à notre page spéciale du concours pour plus de détails et pour commencer à choisir vos gagnants. Défiez vos amis pour voir qui est le vrai Ping Pong Whiz. Ou voyez si vous pouvez faire mieux que nos experts à l'interne (Mitch, Larry, Thierry, Yang, Marc et plusieurs autres). Leurs choix seront dévoilés dans les prochains jours sur la page du concours. C'est amusant, c'est facile. Les inscriptions se terminent dans seulement 16 jours, le 29 avril, lorsque les Championnats du monde commenceront à Halmstad, en Suède.
---
Sensations du printemps
Le printemps est arrivé et avec lui la chaleur, les odeurs rafraîchissantes, les nouvelles feuilles et les couleurs vives de cette saison rajeunissante. Économisez jusqu'à 57% sur des centaines de produits populaires. Découvrez les incroyables économies que vous pouvez faire sur les tables, robots, raquettes, balles, caoutchoucs, bois, vêtements et à peu près tout le reste de toutes vos marques préférées.
---
Ménage du printemps


Nous marquons ces articles avec des rabais importants et vendons nos derniers à des prix réduits incroyables pour vous. Pour beaucoup de ces produits, les quantités sont très limitées, alors profitez de ces bonnes affaires avant qu'elles ne disparaissent pour toujours. Pas de rain checks ou de back orders possibles.
---

Rejoignez notre liste d'envois pour recevoir nos coupons rabais confidentiels et exclusifs !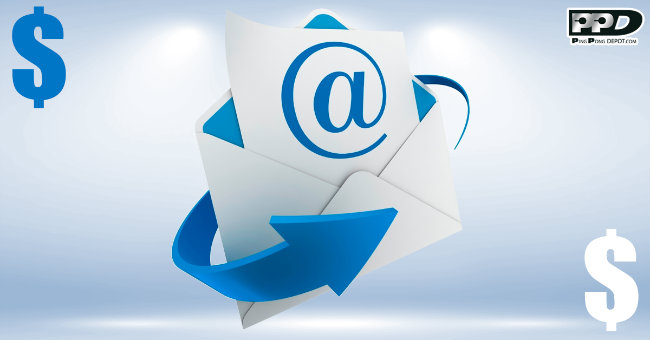 ---
Une nouvelle fonctionnalité pour vous! Recevez une notification dès que le produit que vous souhaitez est de nouveau en stock!

Comme vous le savez, nous avons un énorme inventaire de milliers de produits. Nous recevons des envois de nos nombreux fournisseurs sur une base hebdomadaire. Nous avons pratiquement toujours tout en stock, toutes les tailles, couleurs, manches, épaisseurs, etc. Cependant, il arrive parfois que nous ne soyons plus en possession de ce que vous voulez. Maintenant, avec notre nouvelle fonctionnalité "Notify Me", vous n'avez plus besoin de revenir nous visitez pour savoir si un produit est de nouveau en stock ! Vous pouvez maintenant entrer votre adresse e-mail lorsque le produit que vous souhaitez est temporairement en rupture de stock. Nous vous enverrons un e-mail dès qu'une nouvelle livraison sera arrivée.

Pour être averti lorsqu'un produit est de nouveau en stock, recherchez la cellule d'entrée qui apparaît sous le bouton "Add to cart" sur la page du produit lorsqu'un produit est en rupture de stock. Entrez votre adresse courriel, appuyez sur "Notify me" et c'est tout!

Veuillez noter que les produits de nouveau en stock sont vendus selon le principe du premier arrivé, premier servi. Pour réserver un article et vous assurer de le recevoir dès qu'il redeviendra en stock, veuillez le précommander en nous appelant au 1-855-681-PING (7464). L'article vous sera expédié dès que le produit sera de nouveau disponible et nous ne débiterons votre carte de crédit que lorsque le produit sera en route.

---